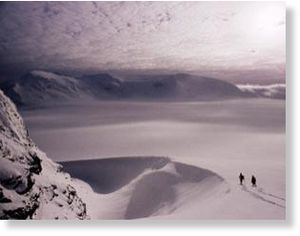 It is one of the biggest mysteries in human evolution. Why did we humans evolve such big brains, making us the unrivalled rulers of the world?
Some 2.5 million years ago, our ancestors' brains expanded from a mere 600 cubic centimetres to about a litre. Two new studies suggest it is no fluke that this brain boom coincided with the onset of an ice age. Cooler heads, it seems, allowed ancient human brains to let off steam and grow.
For all its advantages, the modern human brain is a huge energy glutton, accounting for nearly half of our resting metabolic rate. About a decade ago, biologists David Schwartzman and George Middendorf of Howard University in Washington DC hypothesised that our modern brain could not have evolved until the Quaternary ice age started, about 2.5 million years ago. They reckoned such a large brain would have generated heat faster than it could dissipate it in the warmer climate of earlier times, but they lacked evidence to back their hypothesis.
Now hints of that evidence are beginning to emerge. Climate researcher Axel Kleidon of the Max Planck Institute for Biogeochemistry in Jena, Germany, modelled present-day temperature, humidity and wind conditions around the world using an Earth-systems computer model. He used these factors to predict the maximum rate at which a modern human brain can lose heat in different regions. He found that, even today, the ability to dissipate heat should restrict the activity of people in many tropical regions (
Climatic Change
, vol 95, p 405).