It may be more associated with sweltering temperatures, arid land and cacti than snow. But a rare blanket of the white stuff stopped some of the world's most famous golfers teeing off at a major tournament in Tucson, Arizona, yesterday.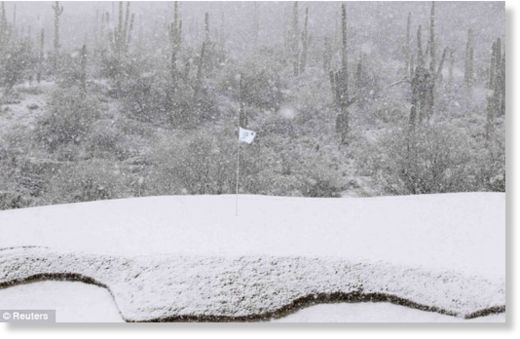 Instead of the likes of Rory McIlroy and Tiger Woods gracing the greens, snowmen occupied the course at the Ritz Carlton Club in Dove Mountain.
And normally used to lugging around the pros clubs, the players' caddies enjoyed an hour long snowball fight in the course car park.
Even American golfer Rickie Fowler joined in the fun firing snowballs.
Additional images