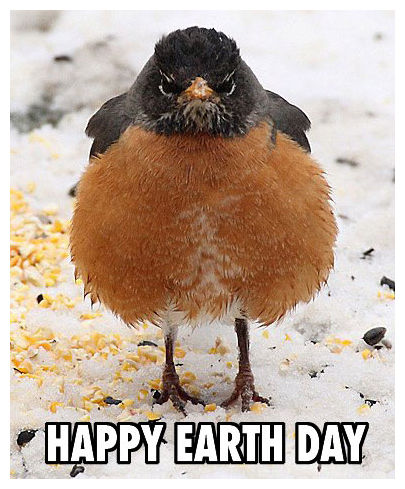 Well it's earth day again, and here in Minnesota we are supposed to get
6 to 9 inches of global warming
over the next 24 hours. We are breaking all kinds of snow and cold records in this state, it was
14 degrees below zero
in Embarrass Minnesota Saturday morning and Duluth Minnesota got 41.7″ of snow in April (so far) making it the snowiest April ever.
Meanwhile the Greeny Weenies are having an
Earth Day Rally
at the capital in St. Paul Minnesota pushing for carbon taxes to stop, you guessed it,
GLOBAL WARMING!!