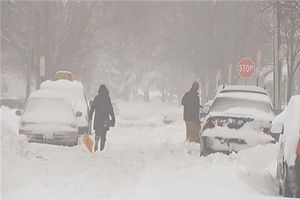 Many of us who had to get out today had to do some digging first. Some say it was only a matter of time before Rochester was heavily hit with snow this winter.
"We saw it last night but I wasn't expecting it to be quite this bad this morning when I got out here," said Sara Granger of Rochester.
All this snow created a lot of work for Granger and Cruz, who spent nearly an hour just digging out.
"It took me almost a half hour just to dig from my door to here and now we just started on the car," said Cruz.
Neighbors on Comfort Street off South Avenue came together to help Jackie Fannin, who found herself stuck on the way to work.