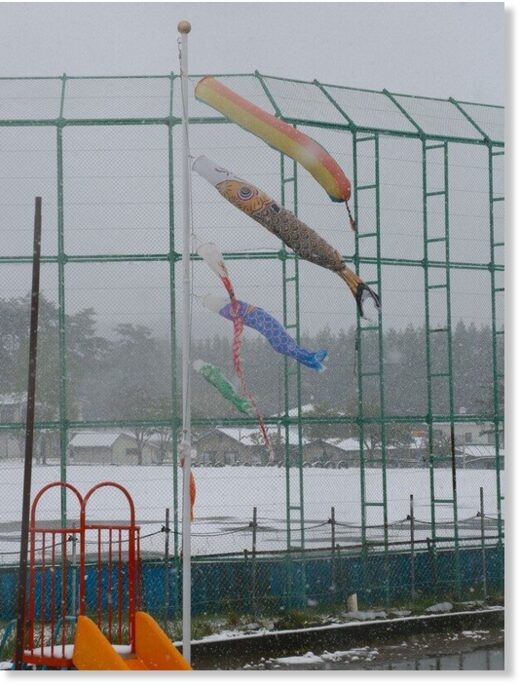 The northern Japan prefecture of Iwate saw its latest snowfall on record on May 8 as
a front brought unusually cold weather to the area.
According to the Morioka Local Meteorological Office, a low-pressure system and front off the Sanriku coast brought cold air into the region, resulting in snow mainly in and around the mountains. It was a complete change from the warm spring and early summerlike temperatures the prefecture has been seeing recently.
The Iwate Prefecture town of Ichinohe recorded 3 centimeters of snow on May 8, the first day after the Golden Week holidays in Japan. Since statistics began, there is no record of snow at observation points in the prefecture after May 3, and this year's snowfall is believed to be the latest ever.