The recent weather in Germany indicates everything but global warming and widespread drought, which climate experts have been telling us would be the case unless we stopped burning fossil fuels fast.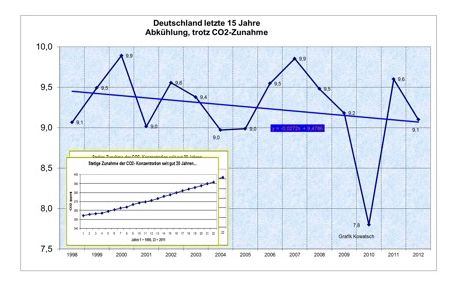 Today the
online Augsburger Allgemeine reports
that the statistics for the 2013 German meteorological spring (March-April-May) have been 95% tabulated and show that this year's German spring is the "
coldest in in decades
". The
Chiemgau24 news site reports
that it is the coldest spring in 40 years.
This past weekend, snow even fell in parts of Germany at elevations down to 600 meters.
No reasons are cited as to why the spring 2013 is so cold. The Arctic is covered with ice and so it can't be an exposed Arctic sea disrupting atmospheric patterns.