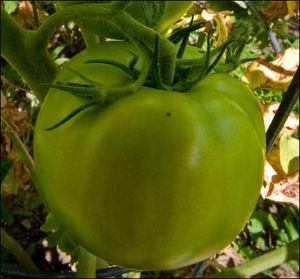 Talk about frustration.
By now, many vegetable gardeners would be layering fat slices of tomatoes on a plate and eating them like watermelon.
But not this year.
The prize of gardening - a juicy tomato, ripe by the Fourth of July - has remained stubbornly green and hard.
"This is as slow as I've seen it, and I've been growing tomatoes since 1972," said Bob "The Tomato Man" Green.
A Sarpy County farmer, master gardener and longtime competitor at the county fair, Green has 67 plants - 27 varieties - this year at his farm outside Springfield, Neb. And they just aren't ripening.
Blame it on the cool weather, he said. Tomatoes need warm days and warm nights to ripen. So far, though, much of eastern Nebraska is running about 4 to 6 degrees below normal for July.