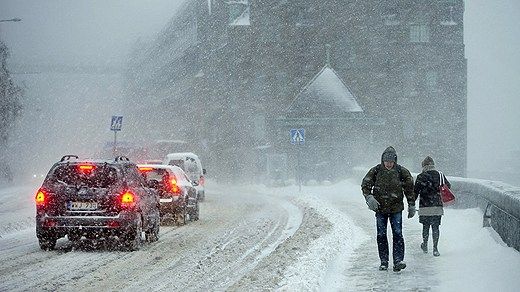 Heavy snowfall in the southeast has disrupted traffic in Stockholm, where planes have been unable to take off and many bus and train lines stopped running. Several schools closed early on Wednesday. The snowfall is expected to continue through the night. The Transport Authority has advised people in the Stockholm region to avoid traveling by car.
The weather service issued a class 2 warning for Sweden's southeast due to the heavy snowfall and winds, meaning the weather could put the public in danger and disrupt infrastructure.
"Commuters can expect the snowfall to continue," meteorologist Linnea Rehn with the weather service SMHI tells Swedish Radio. There may yet be another 10 centimetres before this evening."