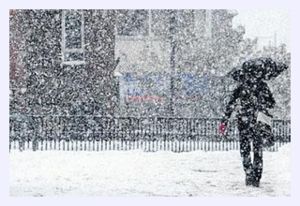 Snow and ice gripping the county is nothing compared to the mini-ice age heading our way, according to a county astronomer.
Philip Norton, a member of Lincoln Astronomical Society, forecast the current harsh winter conditions way back in the 1980s.
He also correctly forecast the weather this time around and last winter.
But he says this is comparatively mild - with far harsher winters to come in the 2020s.
Mr Norton, a development engineer of Thirsk Drive, North Hykeham, bases his predictions on sunspot activity.
Sunspots are visible as dark spots on the surface of the sun, where the magnetic fields from within have risen and broken through its surface.
When there are lots of sunspots, there are fewer clouds on Earth.
If there is a lack of sunspot activity, the Earth gets cloudy, lowering temperatures.
Mr Norton said: "This winter is mild compared to those of the 2020s."
"The sunspot activity is roughly following a 400-year trend.
"I predicted the last sunspot cycle would be the most active for a long time and it was.
"This would be followed by a long, deep solar minimum. We are just getting out of this.