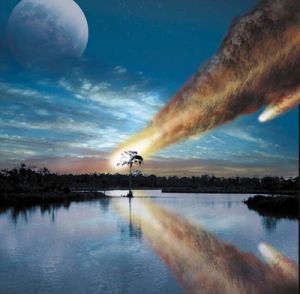 Paris- A sudden plunge of global temperatures at the dawn of human civilisation may have been caused by a comet impact, a British researcher argues.
Known as 'the Younger Dryas', it has been also called the Big Freeze and the Last Blast of the Ice Age - but for researchers trying to understand the Earth's ancient climate, it's one of the big mysteries of the field.
Around 12,900 years ago, Earth was on a steadily warming trend after almost 100,000 years of harsh glaciation, during which ice sheets placed a swathe of the northern hemisphere under a dead hand, extending their thrall as far as south as New England and Wales.