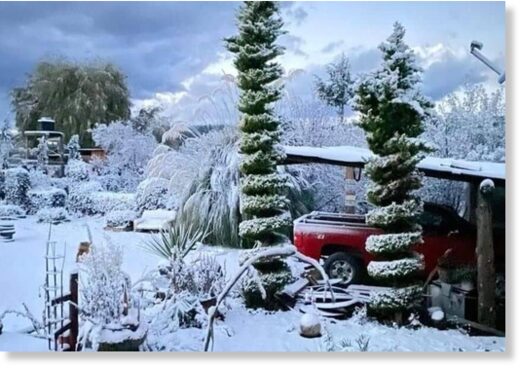 The first winter storm of the season has swept across northern Mexico, painting its landscapes in snow and bringing with it a chill that has surprised residents.
The communities of El Vergel in Balleza and Guadalupe y Calvo were particular recipients of the snowfall, with temperatures plummeting to -8 and -3 degrees Celsius respectively.
The city of Parral also felt the chill with temperatures dropping to -1 degree Celsius, accompanied by a notably cold wind.