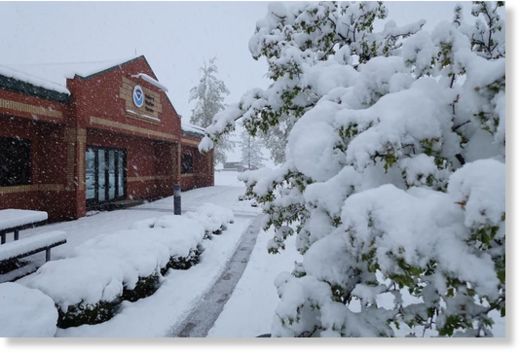 May is looking like March in Flagstaff -- and the National Weather Service in Bellemont is right in the middle of it.
The most recent storm to roll through the Flagstaff stalled over the Weather Service office early Friday,
dumping more than 8 inches of snow into its gauge through 5 p.m.
"It's always good to see rain and snow this late in the season," said Brian Klimowski of the National Weather Service. "Every storm we get like this helps push back the onset of our fire season."
Meanwhile, just to the east, Flagstaff's Pulliam Airport recorded just 0.3 inches of snow along with a half-inch of rain.
The snow was coming down so fast early Friday morning that snowplows were dispatched to the I-40 and I-17 corridors.