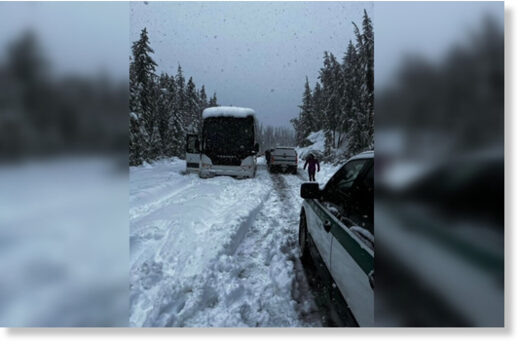 Jasperites woke up to the white stuff coming down hard on Monday as a freak snowstorm created an unusual start to the week of the Summer Solstice.
Beginning overnight, as much as 40 cm of snow started falling throughout Jasper National Park,
creating a flake of bemusement and an avalanche of frustration for drivers, campers, the RCMP Musical Ride team and everyone else.
"We had a developing low pressure system on Sunday over the central portion of the province. That was associated with a lot of cold air aloft flooding into the province, helping create these quite heavy showers over west-central portions of the province in Yellowhead County, including Jasper and especially the Grande Cache area, and the Hinton area all the way to the B.C. border," said Sara Hoffman, meteorologist with Environment and Climate Change Canada.