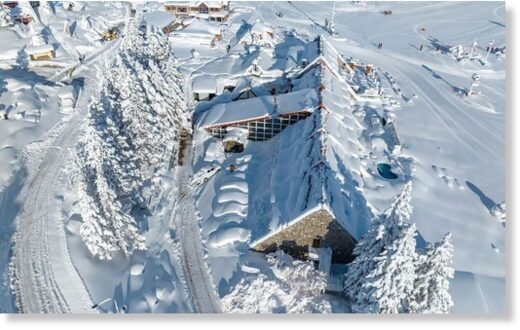 After getting over three feet in 24 hours, the latest storm total at Argentinian ski area Las Leñas has settled at approximately

10 feet of new snow

.
This is due to an atmospheric river this past week that has slammed the region of the Andes Mountains that Las Leñas is nestled in.
As a result, avalanche danger has reached an extreme level in and around Las Leñas. Two large inbounds avalanches were documented on Monday, occurring within a closed-off area of the resort.
The avalanches shown in the video above are large enough to bury, injure, and kill a person. Thankfully, the area they happened in was closed by ski patrol as a result of the ongoing storm and avalanche activity.