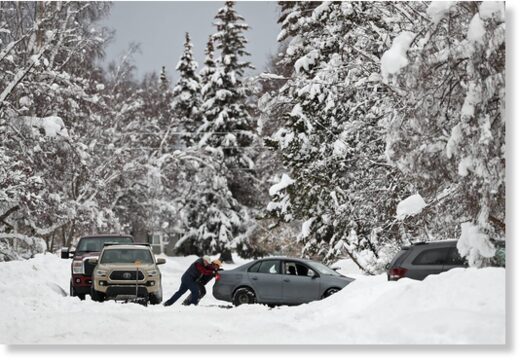 A squall that dropped barely an inch of snow Friday morning added just enough accumulation to make this the snowiest November in Anchorage since recordkeeping began in 1953.
The National Weather Service measured 1.1 inches at the agency's Sand Lake offices between 7 a.m. and 9 a.m., according to meteorologist Kristine Chen. That puts the total snow accumulation at 39.1 inches, narrowly surpassing the 1994 total of 38.8 inches, she said.
Friday's measurement combined with several feet dumped in back-to-back storms last week and Monday set a record for the snow-weary city less than two-thirds of the way through the month.