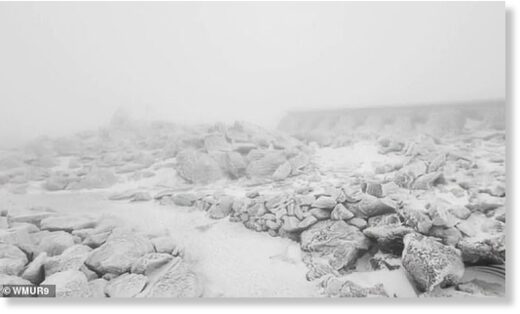 It may be just weeks until summer stars - put parts of New Hampshire are still seeing midwinter weather, with a thick blanket of snow covering areas of the Granite State.
The Mount Washington Observatory noted the absurdity of seeing the white stuff this time of year in a Facebook post after the beauty spot was given a thick coating.
'The calendar might read mid-May but the White Mountains will feel more like late March Weds into Thurs morning,' the observatory said.
Clarksville, New Hampshire - a town about two hours east of Montreal - also saw visible snowfall on Thursday, although it did not lay on the ground.
Areas at 4,000 feet above sea level saw a possibility of three inches of snow Wednesday going into Thursday.