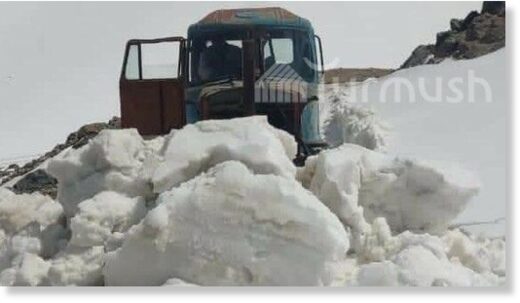 It has been raining in Issyk-Kul for three consecutive days and snowfalls have been reported in remote parts of the region, Turmush reports.
Bakyt Barktabasov, the head of the Issyk-Kul regional department of the Road Department under the Ministry of Transport and Communications, reported that the
Bokonbaeva-Tosor-Jyluu-Suu road is currently covered in snow. The Tosor Pass, in particular, has seen snow accumulate up to a meter in certain areas.