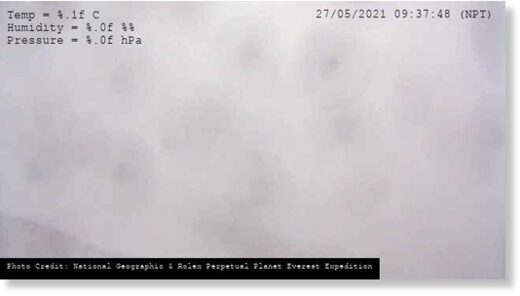 Nepal's Home Ministry has called for expedition agencies and tourism officials to make climbers return immediately from the mountains. For those high on Everest and Baruntse, returning is easier said than done.
While climbing permits are valid until the end of the month, the impact of
Cyclone Yaas has prompted authorities to summon climbers down,
the Everest News blog told ExplorersWeb. In fact, there may be little need for the official press release. On Everest, most teams at higher camps have switched their focus to getting down safely, in very tough conditions.
We still await news from Baruntse, where Marek Holecek and Radoslav Groh have been trapped after completing a new route. The exhausted pair, possibly without food or even fuel for melting water, are into their eighth day on the wall. Yesterday, they only managed to descend 100m. In Holecek's latest message, he said that they would attempt to descend during the night.
In the storm
Heavy snowfall will continue until Saturday.
This is bad news for Holecek and Groh, as well as for those on Everest. Many climbers are weathering the storm in Camp 2 or trying to get down the mountain.