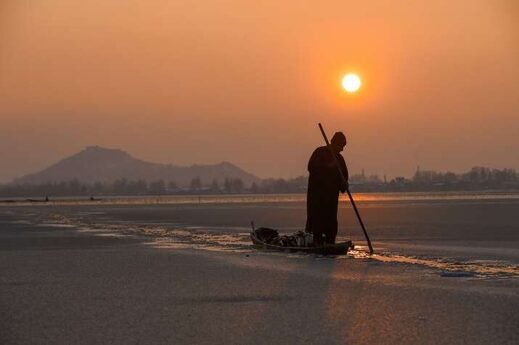 A dust storm and late-night rain brought Delhi's minimum temperature on Tuesday down to 17.9 degrees Celsius,
the lowest ever recorded in June, ensuring that the city continued the
trend of breaking some historical weather record every month since August 2020
.
According to IMD data, the previous lowest minimum temperature recorded in Delhi in June was 18 degrees Celsius on June 17, 2006.
HT reported last week that the Capital was on a weather barrier-breaking streak for at least the last nine months.
In August 2020, the city recorded 236.5mm rainfall, the highest for the month since 2013. In September, it recorded the warmest month in almost two decades. The Capital's average maximum temperature that month was 36.2 degrees Celsius, breaking the previous record of 36.1 degrees Celsius in 2015. The last time Delhi recorded higher average maximum temperature in September was in 2001, when the mercury soared to 36.3 degrees Celsius.
In October, the city broke a 58-year-old record by clocking a mean minimum temperature of just 17.2 degrees Celsius. In November, it broke an even older record, with the month's mean minimum temperature dropping to 10.2 degrees Celsius, a level last seen in 1949.