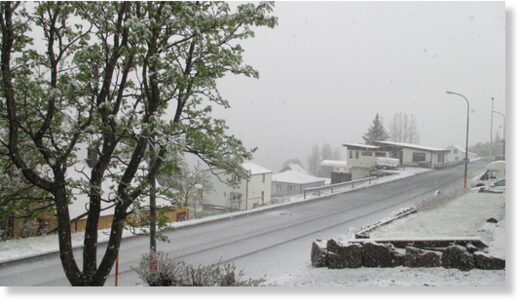 It may be the middle of June, but nonetheless it snowed in the East Fjords of Iceland yesterday,
mbl.is reports
.
The weather forecast calls for the cold weather to continue for the coming days.
Yesterday morning, the residents of Mývatnssveit, Northeast Iceland, woke up to a snow-covered ground, and in Fáskrúðsfjörður, the East Fjords, it still snowed yesterday.
Óli Þór Árnason, meteorologist at the Icelandic Met Office, states that although the snowfall wasn't heavy in low-lying areas, numerous areas from Eyjafjörður fjord in the north and all the way to the East Fjords saw either sleet or snow yesterday.