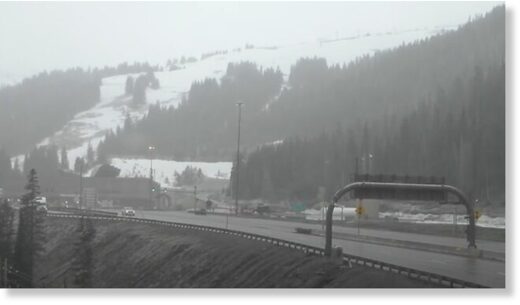 Here were on the footsteps of summer (June 2nd) and its snowing in Colorado.
Here is the view from the Eisenhower Tunnel.
NEWS9
reports trough will continue over Colorado today, but is showing signs of slowly moving off to the northeast as the day goes on.
Not enough to bust out the powder skis but we love seeing flurries anytime of year.