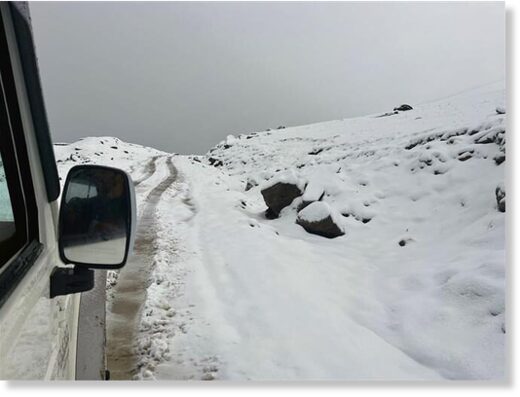 The Chanshal area near Rohru in Shimla district has received snowfall in the latest spell of precipitation, leaving the local people surprised.
Many claim that it's probably the first time the place has received snowfall this late in summer.
"I don't remember having seen snowfall at Chanshal in late May. We can see 3-4 inches fresh snow in Chanshal area. This is something unprecedented," said Sanjeev Thakur, an orchardist from Rohru.
Meanwhile, the weather department said having snow at Chanshal at this time of the year was surprising and rare..
At Chanshal Pass, the department has recorded 45 cm snowfall.
"Due to the heavy and continuous rains over the last few days, the temperatures have gone down significantly. The snowfall is the result of such low temperatures," said Surender Paul, Director, Meteorological Centre, Shimla.