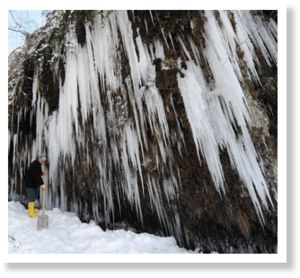 Belgrade - Thick ice closed vast swathes of the Danube on Thursday, crippling shipping on Europe's busiest waterway, as the death toll from bitter cold across the continent rose to at least 460.
As it has every day for nearly two weeks, the brutal cold claimed lives in several countries and killed dozens more in weather-related accidents.
The 2,860-kilometre (1,780-mile) Danube, which flows through 10 countries and is vital for transport, power, irrigation, industry and fishing, was wholly or partially blocked from Austria to its mouth on the Black Sea.