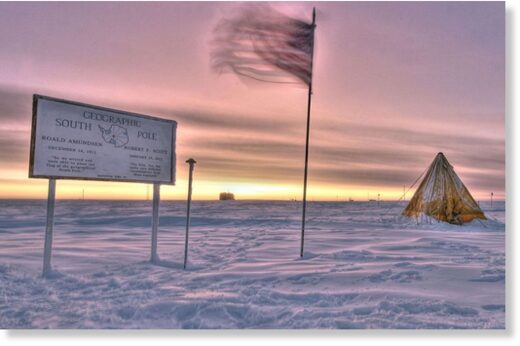 Contrary to the MSM's agenda-driven narrative, the South Pole has been suffering unprecedented cold this year.
Between the months of April and September, the South Pole averaged a temperature of -61.1C (-78F).
Simply put, this was the region's coldest 6-month spell ever recorded, and it comfortably usurped the previous coldest 'coreless winter' on record — the -60.6C (-77F) set back in 1976 (solar minimum of weak cycle 20).
This incredible and AGW-destroying reality is confirmed by Antarctica climatology journalist Stefano Di Battista who has closely watched and published research on Antarctic temperatures for many years: