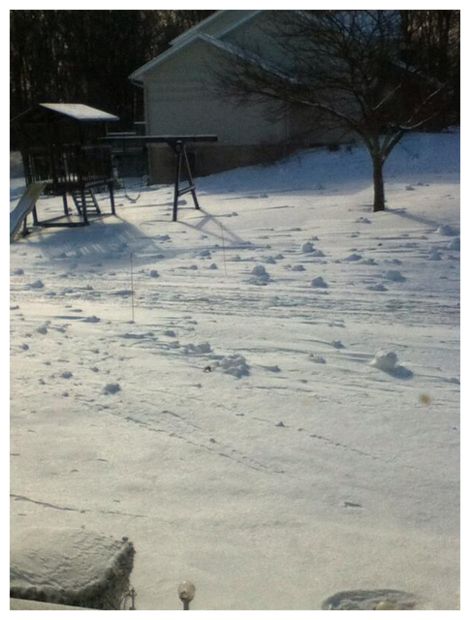 A strange and rare winter weather marvel appeared overnight in Eastern states blasted by blustery winds - snow sculpted into fanciful shapes such as doughnuts and hollow tubes.
Known as snow rollers, the delicate formations are as light as meringues and may crumble when touched, but others are icy enough for play. They were a social media phenomenon today (Jan. 27), sweeping Twitter and Facebook as people from Ohio, Illinois and Pennsylvania posted images of their yards dotted with strange snowballs.
According to the National Weather Service, snow rollers need just the right combination of light, sticky snow, strong (but not too strong) winds and cold temperatures to form. It's been about 10 years since snow rollers were reported in western Pennsylvania, but snow rollers appeared in near Spokane, Wash., in 2009.