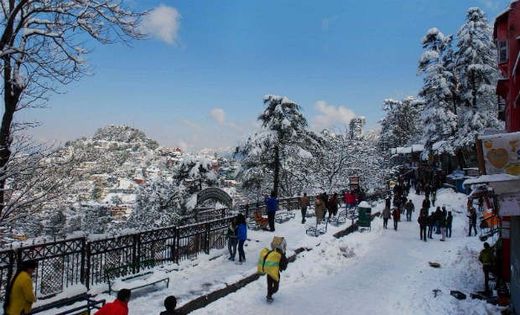 Heavy snowfall in many parts of Himachal Pradesh on Sunday has bring down temperatures and affected the normal life.
The state capital Shimla which experienced the coldest night at minus 2.4 degrees Celsius and key tourist resort of Manali were cut off from rest of the state due to heavy snowfall.
People remained without milk, bread, vegetables and other commodities and there was no supply of newspapers in the morning.