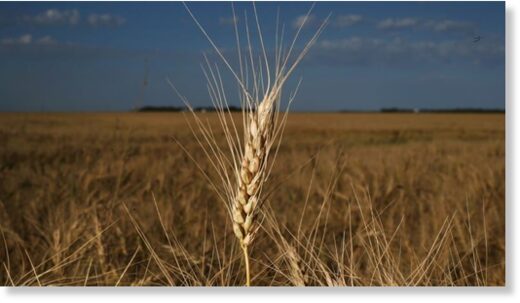 When Alberta farmers needed rain, the weather was dry as a bone.
Now that harvest season has arrived and they need dry weather, the sky has brought forth showers.
"(Crops) are considerably less than what they would be on a normal year," Christi Friesen, who has a grain farm near Peace River, Alta.,
told CBC's
Edmonton AM
on Wednesday.
Friesen grows canola, barley, oats and wheat. Because of the drought that persisted through the summer, some of her crops yielded less than 25 per cent of normal, she said.

Barley, for example, normally comes in at more than 100 bushels per acre. "We're lucky to hit 30 this year," she said.