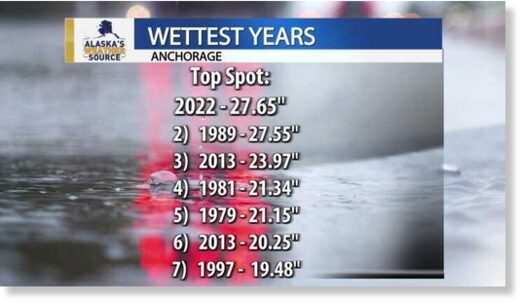 It is now official, Anchorage recorded its wettest year ever.
According to weather data collected, in 2022, we have seen 27.65 inches of precipitation — this also includes the water ratio equivalent of snow.
Between snow and rain, Anchorage has seen a record amount of precipitation this year, and December isn't over yet. The latest round of snow — currently up to more than 18 inches for the month in the city — has put Anchorage in the top spot for "Wettest Years".