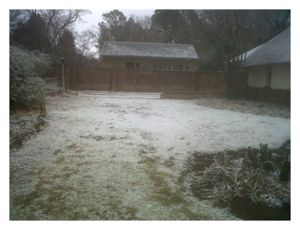 Johannesburg - It is probably the first time ever that snow has fallen in all nine of South Africa's provinces on the same day.
Kenosi Machepa from the SA Weather Service said this when referring to the vast cold front that brought snow to Pretoria for the first time since the late 1960s, reported
Beeld
.
In the Western Cape, snow fell on mountains in the Boland as well as in towns like Richmond and Touws River while snow was lying thick on the Matroosberg in Ceres.
In Johannesburg, snow was lying up to 20cm deep in some areas while Golden Gate in the Free State got the most snow in six years.
In Bethlehem, snow was up to 70cm deep and schools were closed due to the weather. There was also snow in Mpumalanga and Limpopo while light snow fell in the North West.
The weather office said the cold would continue for another day or two.