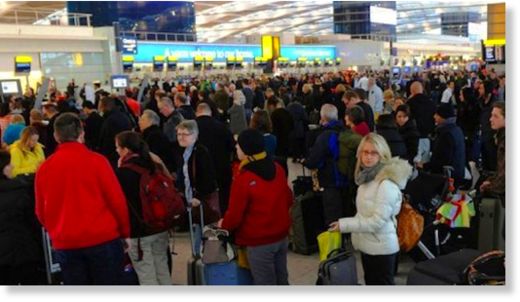 Extreme winter weather swept across western Europe Saturday, leaving thousands of passengers stranded at London's main international airport and claiming several lives in Spain, Portugal and France, including those of three Mali-bound soldiers.
The frigid temperatures also caused delays and cancellations on major railway lines including the Eurostar train service, and transport authorities warned of further traffic disruptions with more blizzards forecast for Sunday.
In London, thousands of passengers were forced to camp out on the floors of Heathrow Airport overnight as hundreds of flights to and from the British capital were cancelled.
"There are lots of bodies lying around in the airport. If feels like there's been a natural disaster," Jerry Meng from Los Angeles, whose flight to New York was cancelled, told British broadcaster BBC.