An iceberg the size of Singapore is drifting away from Antarctica and may enter shipping lanes as researchers race to track its progress.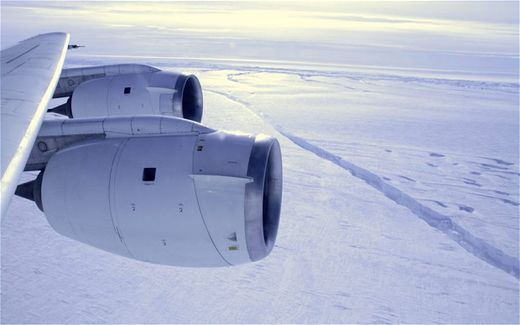 An iceberg which is estimated to be around the size of Manhattan or Singapore could threaten shipping if it drifts into busy international lanes.
UK researchers have now been given an emergency grant to track the iceberg which is approximately
270 square miles in size.
The giant block of ice broke away from the Pine Island Glacier in July but it was iced-in due to the freezing winter temperatures in Antarctica.
While the iceberg could move eastwards along the Antarctic coast, it could also drift into the South Atlantic Ocean where it could potentially pose a hazard to ships if it crosses into international shipping lanes
Now the £50,000 research grant will fund a six month project which will predict the movements of the iceberg through the Southern Ocean.