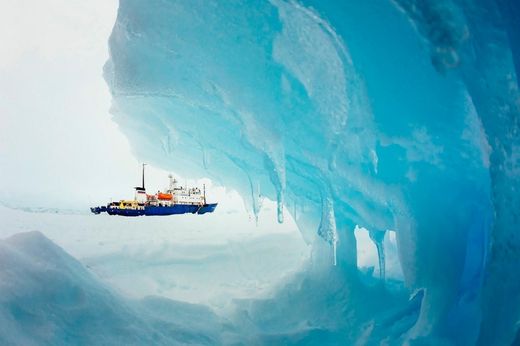 The Australian Maritime Safety Authority's (AMSA) Rescue Coordination Centre (RCC Australia) was advised this morning by the
Aurora
Australis
that the ship will not be able to reach the
MV Akademik Shokalskiy
.
The
Aurora Australis
advised RCC Australia it would be at risk of becoming beset by ice itself if it continued to make further rescue attempts.
The
Aurora Australis
made attempts yesterday to reach the
MV Akademik Shokalskiy
but was driven back into open waters due to adverse weather conditions such as winds up to 30 knots and snow showers resulting in poor visibility. The ship is currently located about 16 nautical miles east of the Russian vessel.
The helicopter on board the Chinese flagged vessel
Xue Long
will now be used to rescue the passengers from the
MV Akademik Shokalskiy
.
This rescue will be a complex operation involving a number of steps and subject to factors such as weather.
The helicopter is unable to fly in the current weather conditions, and will hold off on the rescue until conditions improve. Weather conditions are unlikely to start improving until tomorrow and decisions related to carrying out the rescue may be made at short notice.