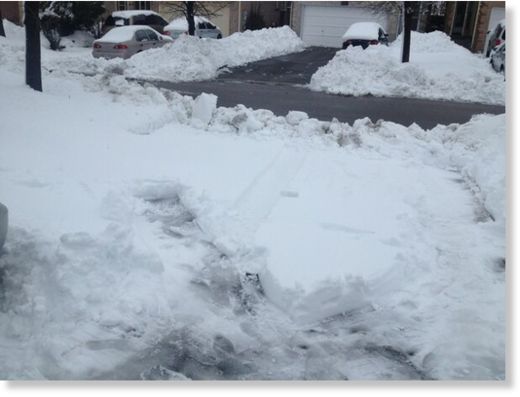 It's another sloppy drive to work and school Thursday morning as the slow-moving storm system that dumped record amounts of wet snow on the GTA Wednesday continues to hang around.
Snowfall record
Toronto broke a snowfall record for Feb. 27, according to Environment Canada.
At Pearson International Airport, 12.4 centimetres of the heavy wet snow covered the ground, breaking the record of 7.1 centimetres set in 1967.