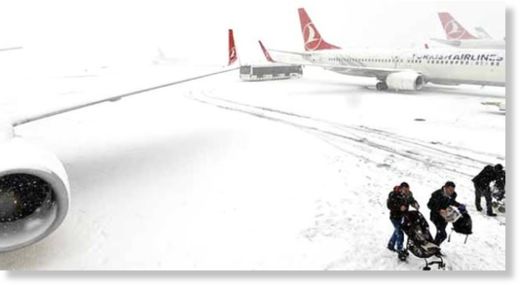 The heavy snowfall began on Tuesday, continued into Wednesday and caught over 14 million Istanbulites off guard.
Turkey's largest city İstanbul was hit by a storm that has dumped up enormous amounts of snow in some areas, wreaking havoc on roads.
The depth of the snow reached its deepest on İstanbul's European side neighborhood of Çatalca at 70 centimeters.
Turkey's national carrier, the Turkish Airlines (THY), canceled its some flights on Thursday, both domestic and international, due to the two-day snowstorm. A list of canceled flights is available on the THY website. İstanbul authorities also closed some ferry lines on Thursday.