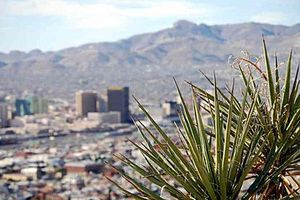 An upper-air disturbance slated to move into the southwestern United States has the potential of bringing wintry weather to portions of extreme southern New Mexico and the Big Bend Country of Texas beginning on Thursday.
While the best chance for snow will be across the Trans-Pecos, a general coating to perhaps an inch of snow will likely fall before it is all said and done.
The upper-air disturbance will begin to enter the Southwest on Wednesday night and slowly ride along the United States and Mexico boarder. This disturbance will likely stick around through Friday before lifting northeastward into the southern Plains.
As the system tracks into the Southwest, it will draw Pacific moisture from the south and Gulf of Mexico moisture from the east.