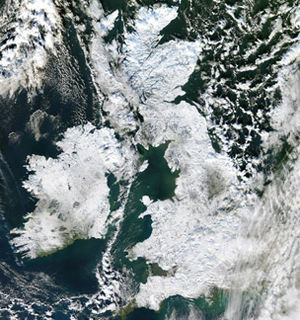 Snow could fall on most of the UK by the weekend as the cold snap continues to bring freezing temperatures to most of the country.
Eastern areas have borne the brunt of the snowfall with 42 schools closing in Norfolk, all planes grounded at Norwich International Airport and a six-vehicle pile-up on the A11 leaving three people with injuries.
The Met Office recorded snow depths of 8cm (3in) in Norfolk and Suffolk as the snow continued to fall.