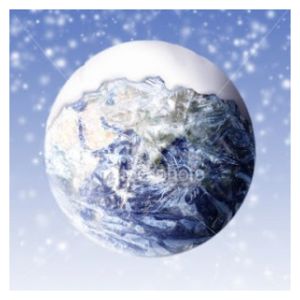 Climate change itself is already in the process of definitively rebutting climate alarmists who think human use of fossil fuels is causing ultimately catastrophic global warming. That is because natural climate cycles have already turned from warming to cooling, global temperatures have already been declining for more than 10 years, and global temperatures will continue to decline for another two decades or more.
That is one of the most interesting conclusions to come out of the seventh International Climate Change Conference sponsored by the Heartland Institute, held last week in Chicago. I attended, and served as one of the speakers, talking about The Economic Implications of High Cost Energy.
The conference featured serious natural science, contrary to the self-interested
political science
you hear from government financed global warming alarmists seeking to justify widely expanded regulatory and taxation powers for government bodies, or government body wannabees, such as the United Nations. See for yourself, as the conference speeches are
online
.
What you will see are calm, dispassionate presentations by serious, pedigreed scientists discussing and explaining reams of data. In sharp contrast to these climate realists, the climate alarmists have long admitted that they cannot defend their theory that humans are causing catastrophic global warming in public debate. With the conference presentations online, let's see if the alarmists really do have any response.
The Heartland Institute has effectively become the international headquarters of the climate realists, an analog to the UN's Intergovernmental Panel on Climate Change (IPCC). It has achieved that status through these international climate conferences, and the publication of its
Climate Change Reconsidered
volumes, produced in conjunction with the Nongovernmental International Panel on Climate Change (NIPCC).
Those
Climate Change Reconsidered
volumes are an equivalently thorough scientific rebuttal to the irregular Assessment Reports of the UN's IPCC. You can ask any advocate of human caused catastrophic global warming what their response is to
Climate Change Reconsidered
. If they have none, they are not qualified to discuss the issue intelligently.