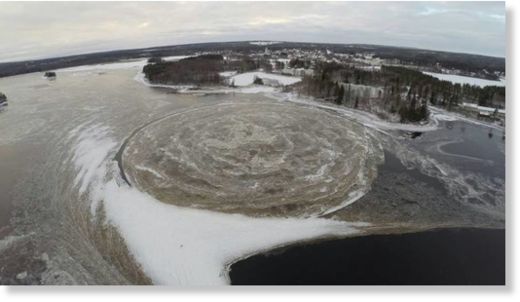 A Swedish man has described his luck after his picture of a peculiar natural phenomenon in an icy river in the far north of the country hit the headlines in Sweden on Monday.
Torgny Johansson spoke to The Local a day after he snapped the picture of the enormous ice circle floating in the Kalix River at Forsbyn, 75 kilometres north of Luleå, using his drone.
"I have seen one maybe two or three times before near the same place as this one. But nothing as large as this," he said.
Ice circles are formed in slow-moving areas of rivers where a part of the current moves in the opposite direction to the main stream, a so-called 'backstream'.
When the water freezes the circling currents form an ice disc.