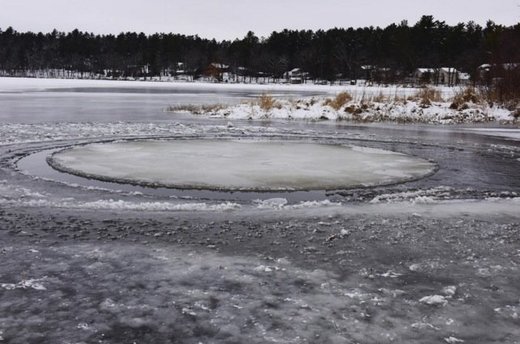 Dark, cold water flowing from the Nokasippi River into Upper South Long Lake created an unexpected form this weekend—a rotating circle of ice. The ice disc forms as flowing water creates an eddy where ice is forming. The water is more still in the middle of the eddy.
"So you get ice forming and it gets bigger as it gets colder and then the water that is moving faster is not freezing up, so what you get in the end is this big pancake of ice that is moving slowly around in a circle," said Peter Boulay, DNR climatologist. "You see pancake ice on water that's moving. When the lakes are trying to freeze up this past weekend, I saw a lot of that kind of ice forming in circles. "It's a sign of turbulent water and some stillness in the water in the middle."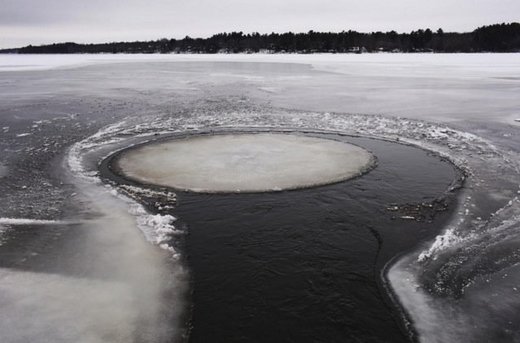 Nearby residents were stopping to see the rotating ice circle after word about it was passed via Facebook, from the lake association and between neighbors. "It's amazing," said Upper South Long Lake resident Karen Reil.
Sue Rolfs, who has been an Upper South Long Lake resident since 1957, said she's never seen the phenomenon before. Residents who have lived on the lake for 25 years or more echoed that sentiment. Monday they were drawn to the water to watch the perfect circle swirl in the black water at the inlet.