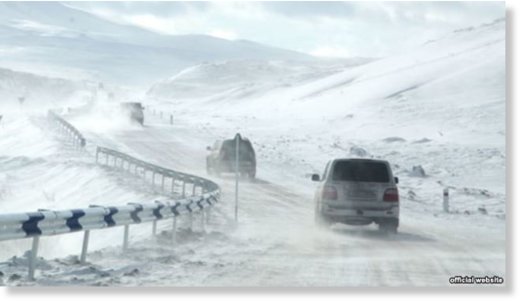 Unusually strong snowstorms have swept through Armenia in recent days, killing one person,
blocking major highways and leaving many cars stranded.
The blizzards aggravated by freezing temperatures began on New Year's Eve and continued in various parts of the country in the following days. The southeastern Syunik province was hit particularly hard by the calamity.
Police found on Tuesday the dead body of a 48-year-old man near Goris, a town in Syunik. The man, who worked as a guard at a local cattle farm, reportedly went missing on Monday after heading home to get some food.
The continuing heavy snowfall in the area blocked on Tuesday morning traffic through a road connecting Goris to another regional town, Sisian. Dozens of vehicles were left stranded there.