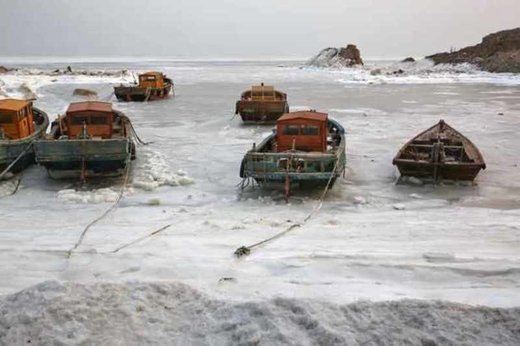 An extreme 'cold wave' has hit most of north and east China, with low temperatures and frost expected to last for around a week
These amazing pictures show the astonishing effects of an extreme 'cold wave' that has hit 90 percent of China.
Parts of China suffered a bitterly cold chill this week as
temperatures dropped to the lowest they've been in 30 years.
These pictures show residents in Harbin, the northernmost provincial capital in China, as they battled the elements in -30C.
One image shows a huge clump of ice frozen in mid air above a man's head as he threw water over himself.
Another man's eyebrows collected freezing icicles on them which had twisted into clumps 'growing' from his brow.
And a woman smiled through the cold as
ice
collected on her wooly hat and the ends of her hair while she wore a face mask in the bitter chill.