Extreme Temperatures
Comment:
Frost in tropical Costa Rica in the middle of its summer? Nothing to see here folks, keep believing in global warming! Alternatively, you can have a look at these articles:
---
Samaa
Thu, 11 Feb 2016 16:13 UTC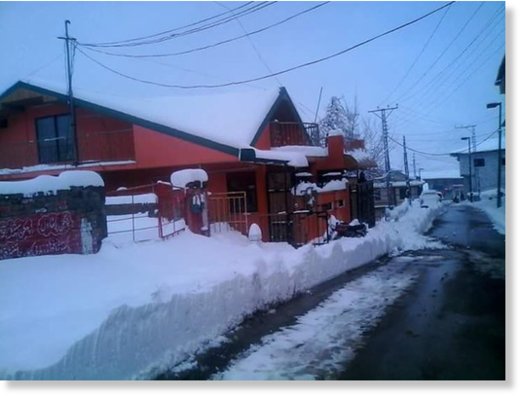 Widespread rain with thunderstorm and snowfall in northwestern upper parts of the country continued since Wednesday evening, crippling life in hilly areas, Samaa reported Thursday.
According to Met Office, heavy snowfall was recorded in hilly areas of Malakand Division, Hazara Division, Gilgit-Baltistan and Azad Kashmir.
Popular tourist destinations of Naran, Kaghan, Shogran and Murree
also received heavy snowfall, with many roads blocked
including Shahrah-e-Karakuram.
---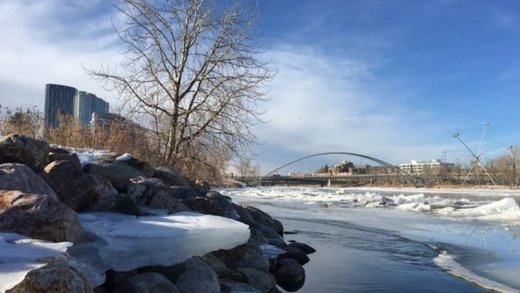 Warm weather broke over a dozen temperature records across Alberta on Tuesday, including in Edmonton.
The last record high temperature for Feb. 9 was set at 5.9 C at the Edmonton International Airport in 1995. On Tuesday, temperatures reached 7.9 C, setting a new record.
Temperature records were also broken in Brooks, Calgary, Claresholm, Drumheller, Grande Prairie, Jasper, Lethbridge, Lloydminster, Medicine Hat, Peace River, Sundre and at the Waterton Park Gate.
Colin Fong, meteorologist with Environment Canada, said the above average seasonal temperatures - which normally sit at -3.8 for this time of year - are caused by a ridge of high pressure.
"That ridge is just kind of ushering in that warm air from the south, keeping at bay all of those weather systems from the west," said Fong, keeping skies clear and temperatures warm.
"The highs are definitely on the good side of history, but as we see that ridge breaking down we're going to see that trend towards more of the normal," warned Fong.
---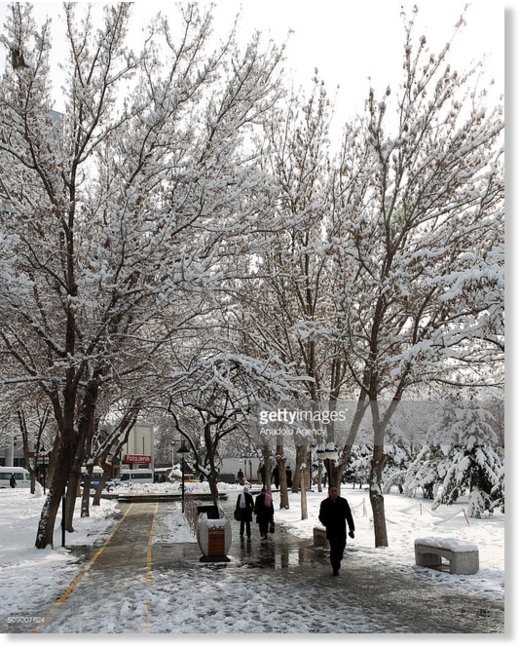 Heavy snowfall, which started falling in several provinces across eastern Turkey on Saturday, caused the cancellation of many flights and led to the closure of roads, the Cihan news agency reported on Sunday.
A total of 1,747 village roads were closed due to heavy snowfall and storms in eastern Turkey. The roads include 791 in Erzurum, 362 in Muş, 262 in Kars, 252 in Ağrı, 50 in Erzincan and 13 in Ardahan.
Snow reached a depth of 95 centimeters in central Muş, 77 centimeters in Ağrı city center and 32 in central Kars.
Teams from the Special Provincial Directorate are working to clear snow from the roads.
The lowest temperatures in the region were recorded in Ağrı
(minus 10 degrees Celsius), Erzincan (minus 9
degrees), Erzurum (minus 6 degrees), Kars (minus 4 degrees), Ardahan (minus 3 degrees) and Iğdır (minus 2 degrees).
Several flights to and from Muş and Erzurum on Sunday were cancelled due to the harsh weather conditions.
---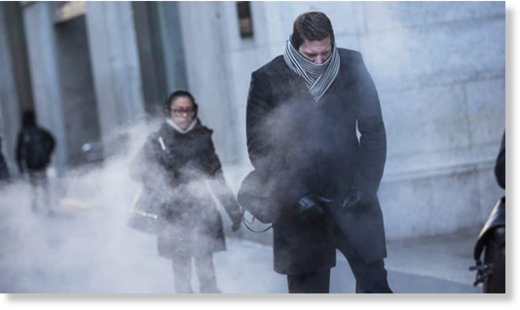 The situation is particularly worrying in the north, where the thermometer reached the
-17 ° C mark
.
In Mexico City it snowed in January, a phenomenon not seen in the capital since 1967.
31 Jan 2016 - While the storm Jonah was unleashed on the United States,
in Mexico temperatures dropped to record lows.
The snow and cold forced the government to declare
a state of emergency is declared in 24 of the 32 states in the country.
The National Meteorological System has warned that the worst of winter may be yet to come and that temperatures will fall in the north, northeast, east and center of Mexico.
---
Adapt 2030
Youtube
Wed, 03 Feb 2016 09:26 UTC
---
Gu Liping
ecns.cn
Mon, 01 Feb 2016 20:00 UTC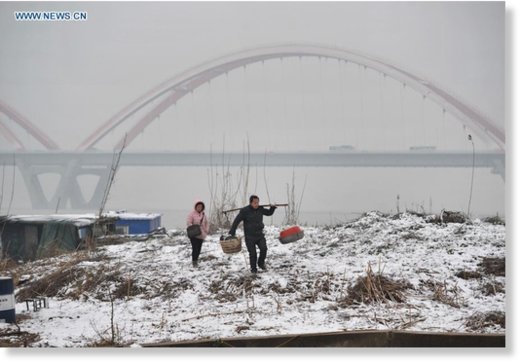 Rare heavy snow hit several central and eastern Chinese provinces Sunday, disrupting a pre-holiday travel rush that involves millions of people.
Heavy snow blanketed central China's Hubei Province early Sunday, closing down a pivotal airport in its capital Wuhan, delaying trains and causing standstill on expressways, the local government said.
The Tianhe Airport in Wuhan was closed at midday. Sixteen departing flights were canceled, while 18 incoming flights were forced to land in the neighboring cities of Nanchang or Changsha. At least 2,000 passengers were stranded at the airport.
The railway network was also under heavy pressure, as large crowds of passengers, frustrated by flight cancellations and road blocks, flocked into train stations.
"We put four additional trains in service for passengers traveling within Hubei Province," said an official with the Wuhan Railway Bureau. "But the snowy weather slowed down most trains, causing an average delay of 30 to 50 minutes."
---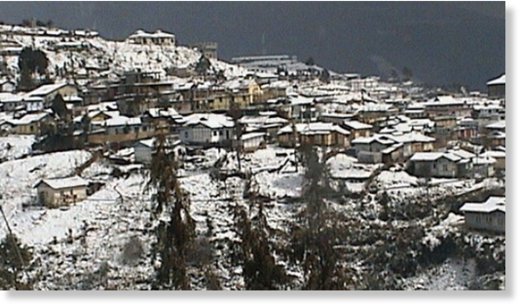 Several districts of Arunachal Pradesh witnessed season's first snowfall.
The State capital witnessed the season's first snowfall after a gap of over 15 years.
With the mercury going sub-zero, several districts in Arunachal Pradesh witnessed the season's first snowfall since the last couple of days.
Tawang district bordering China witnessed heavy snowfall while Sela Pass situated an altitude of 13,700 feet on the Bomdila-Tawang road, the lifeline of defence personnel travelling to the frontier, was covered with more than one feet of snow in the last three days,
additional deputy commissioner (ADC) Jang Dr D K Chutia said.
Bomdila, the district headquarters of West Kameng received moderate snowfall after a gap of over 12 years.
This year snowfall was also reported from Mechuka in West Siang district, Mayudia in Dibang Valley, Kibithu in Anjaw, Lemiking and Taksing in Upper Subansiri.
---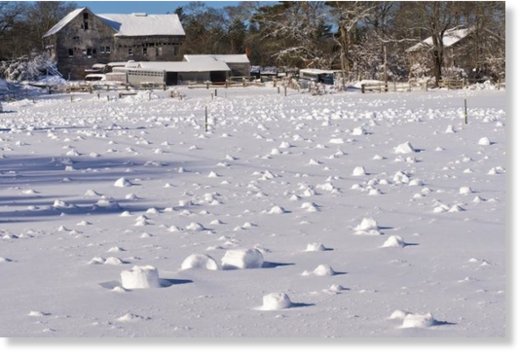 Beyond the snow and some downed tree limbs, the weekend blizzard left another, more unusual calling card,
as Vineyard fields were strewn with cylindrical pieces of snow.
The meteorological phenomena are called snow rollers. According to the National Weather Service, snow rollers are formed by strong but not too-strong winds and light snow falling on a layer of smooth, crusted-over old snow.
A small piece of snow is picked up by the wind and, as it rolls along, it collects more snow and becomes cylindrical in shape, sometimes with a hole extending lengthwise through the center. It's a bit like an oblong base of a snowman made by the wind. Snow rollers are said to be as large as a foot in diameter.
Snow rollers are rare, the weather service said, because of the combination of conditions required for them to form.
---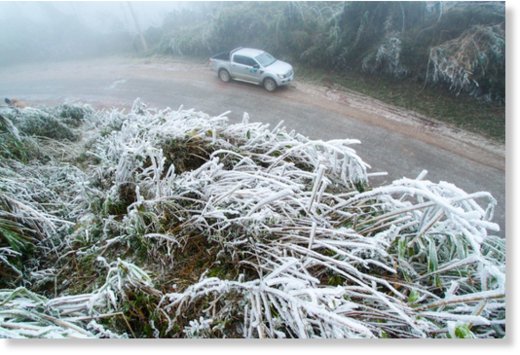 Snow has been reported across forested upland areas in northern Laos as the extreme cold snap and associated precipitation persisting across much of Indochinese Peninsula since Sunday begins to ease, China's Xinhua news agency reported.
Temperatures in the low single digits Celsius during the day
and around zero degrees or below at night since Sunday were accompanied by snow across elevated areas of the country's northern provinces.
The cold snap led to a temporary three-day suspension of domestic flights
by the national carrier Lao Airlines between the capital Vientiane and the airport servicing the province of Oudoumxay while flights to other affected provincial centres faced delays, state-run media
Vientiane Times
reported.
In the province of Phongsaly, three-day extended leave was provided to public servants except police and defence personnel until Wednesday to help minimise the risks to life from unnecessary travel.
---