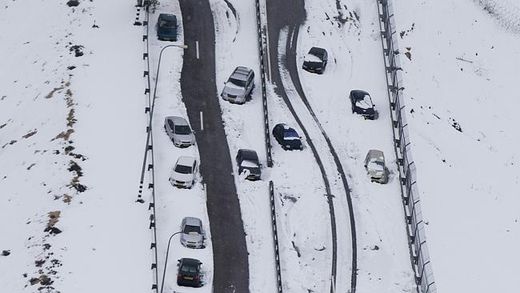 THE heaviest snowfall in decades has blocked roads across Israel and the West Bank, while torrential rains have flooded areas of the Gaza Strip.
The heavy snow, which stopped falling on Saturday afternoon, prompted Israeli authorities to interrupt the Jewish Sabbath to lay on relief trains.
Nationwide, some 30,000 households were without electricity, nearly 9,000 of them in Jerusalem, the Israel Electric Corp said.
Jerusalem city workers managed to clear most roads of drifting snow but appealed to residents to stay at home as fallen trees posed a persistent traffic hazard.
Few had ventured out, apart from observant Jews walking to synagogues.