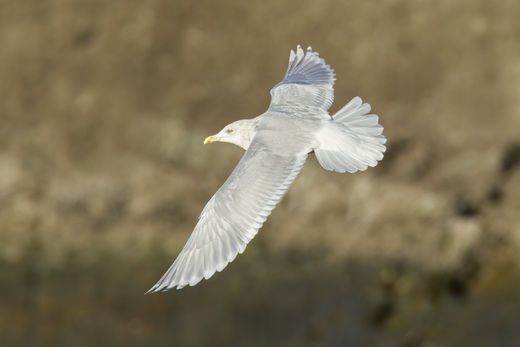 The storms that have battered Pembrokeshire in recent weeks have brought with them a number of Arctic visitors.
One of the worst affected areas, Newgale, has been the focal point for local and visiting bird watchers.
Rare gulls, such as Glaucous and Iceland gulls, have been spotted on the beach and on the nearby flooded marshes.
Hundreds of Kittiwakes have also been seen. These small gulls normally stay further out to sea and only come inshore when storms hit.
At Newgale they have been feasting on wrecked shellfish.
The rarest visitor found so far is the Kumlien's gull,
which comes from Arctic Canada
. It can be found close to the Brandy Brook outflow.
To learn more visit www.birdsonline.co.uk