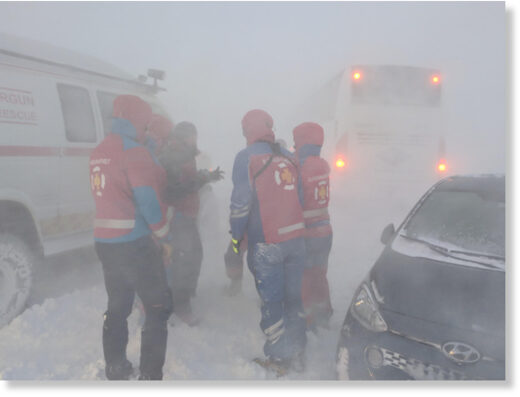 Rescue workers were called out more than 100 times yesterday in the northern and western parts of Iceland,
Morgunblaðið
reports.
A severe storm with heavy precipitation hit those areas with wind gusts in excess of 45 m/sec.
Most of the calls involved drivers whose vehicles were stuck in snow.
"We would have liked to see people heed the repeated warnings yesterday, stressing that no travel was advised," states Davíð Már Bjarnason, media representative for ICE-SAR, the Icelandic Association for Search and Rescue. "In the afternoon, there were reports of drivers in the most surprising of places," he adds. There was, for instance, one vehicle stuck on Kjalvegur road in the central highlands. "We didn't expect people to be traveling in the highlands in this kind of weather," he explains.