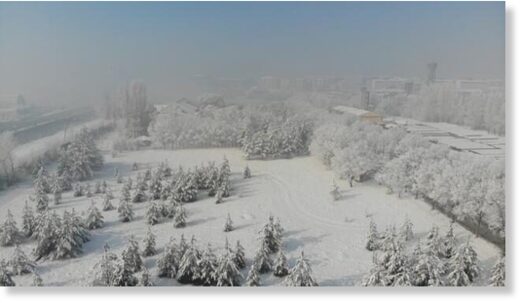 Winter has officially arrived in Turkey as several cities across the nation experienced their first snowfall of the season, which left drivers struggling on slippery roads and children rejoicing in the pristine playground Mother Nature provided.
In the east, in Muş, where the snow had reached a depth of 50 centimeters (19.6 inches), several roads to villages were closed due to the heavy snowfall overnight,
and teams set out to clear the roads in the morning after four hours of arduous work.
The mountainous landscape was straight out of a postcard as the ranges of mountains were covered with blankets of snow.