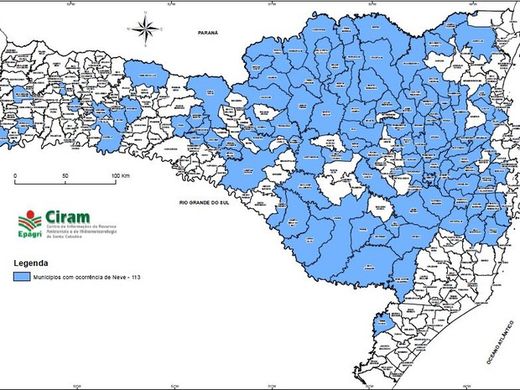 Snow in 113 Santa Catarina cities.
"The record snow for sure is historic , because never in our files , we have the record of the phenomenon in so many cities," says weatherman Marcelo Martins .
In 2010 , there were 23 municipalities with snow during the month of August, says the weatherman. In September of the following year , only 16 cities recorded the phenomenon .
Many cities in the state have not seen snow for many winters. In the Itajai Valley, for example , the phenomenon was not seen for 13 years. In Hill Cambirela in Palhoça, the last snow was recorded in 1984.