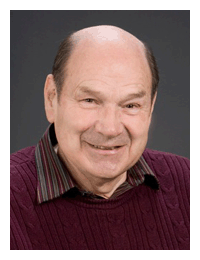 Far from being the final word on climate change, last week's United Nations report suggesting near certainty that human activity is causing a rise in Earth's temperatures is actually further proof that the conventional wisdom is dead wrong and the Earth is cooling right on schedule, according to one of the leading scientists who is skeptical of the climate-change premise.
Last week, the U.N.'s Intergovernmental Panel on Climate Change, or IPCC, reported it was 95 percent certain that climate change was the result of human activity, specifically the burning of fossil fuels that emit "greenhouse gases."
"That's the result that they get when you premeditate your science," said Dr. Tim Ball, former professor of climatology at the University of Winnipeg. "When you set out to establish a certain scientific outcome and you program your computers to do that, you shouldn't be surprised if that's the result you get.
The problem is what they're getting out of their computers is not fitting with what's actually happening. Of course, that's been the problem with the IPCC all along."
Ball told WND the deception of the IPCC and its allies can be seen in how the reports are released, with the policy statement drawing headlines while the scientific information comes later and is largely ignored.
"(The summary for policymakers) is
a document written to scare to public and scare the politicians into providing more funding for their own research and their own political agenda,"
he said. "The actual science report, which it supposedly is based on isn't going to be released right away. They've always done it his way because the summary for policymakers completely disagrees with what the science report is saying. They know that the media and the public are not going to read the science report. And they also know that if any of them get into it, they won't understand it anyway."