Antarctic sea ice has expanded to record levels for April, increasing by more than 110,000sq km a day last month to nine million square kilometres.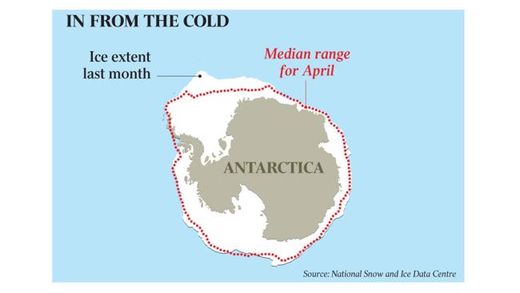 The National Snow and Ice Data Centre said the rapid expansion had continued into May and the seasonal cover was now bigger than the record "by a significant margin''.
"This exceeds the past record for the satellite era by about 320,000sq km, which was set in April 2008,'' the centre said.