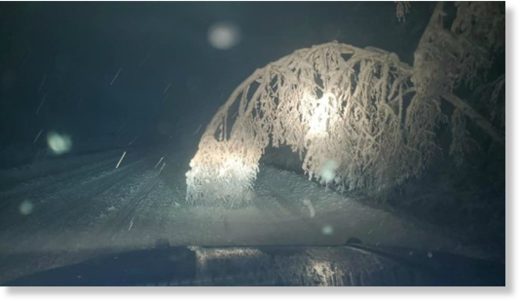 Hundreds of trees have fallen onto the roads in the Upper Peninsula's Chippewa County.
The Chippewa County Sheriff's Office says the weight of ice and snow on the trees has caused
hundreds to fall into the roads, blocking the entire path of travel in some areas. Deputies say there is also a danger of downed power lines being mixed in with the trees.